valentine's day card designer
Design a personal valentine's day card
Choose
a template
Customize
text and
images
Print, Download,
Email or Post
it on facebook
CUSTOMIZED VALENTINE'S DAY CARDS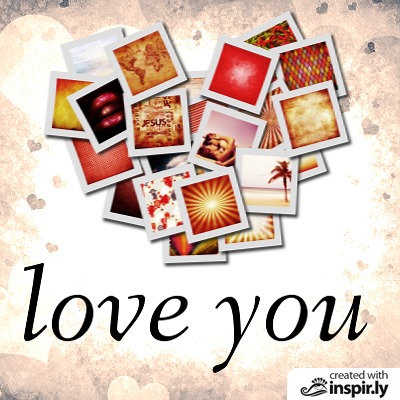 Inspir.ly provides you a free service to create great looking valentine's day cards for your Love. Choose a template on the left and customize text and image.

Once created, you can download the Valentine's day card (on request without logo), send it by email or post it directly on your friend's wall on facebook.

For a special valentine gift, you can print your image up to postersize or put it on a lovely mug, stylish bag or comfortable t-shirt.
Change the text and images (optional) on the left and click on GENERATE VALENTINE'S DAY CARD at the bottom to create your personal card.
You need to register or login first
Hi,
my name is Marie Jacobs, a former design director at marketing agencies in New York, Paris and Berlin.
While I had the chance to work with unique designers and direct great campaigns, it was a shame to see how often amazing designs got lost in drawers. With inspir.ly I fulfilled my dream of sharing my designs with everyone! Thanks to our online image editor, you can personalize any of my designs and even create your own artworks!
Are you an image designer yourself? I would love to see your work. Feel free to post and share your images on inspir.ly.

Creative Art Director, inspir.ly